Introducing the ETS M 5504, The Next Generation of Compact Environmental Chambers
Introducing the new M 5504, the next generation of compact environmental chambers offered exclusively by Electro-Tech Systems. At 24" x 18" x 15" the M 5504 o­ffers a comfortable working space of 3.25 Cubic feet (92 Liters) and features a new much larger 12" x 18" door. The new accessibility of a larger door is complimented by 6″ ports which can be configured to utilize gloves or iris ports.
The M 5504 offers improved configurability with accompanying systems as well. The compact chamber can be set up as basic glovebox or, when integrated with ETS operating systems, an environment with complete humidity & temperature control. Pair the M 5504 with the recently upgraded M 5482 humidification system for up to 95% humidity, or add one of ETS' three available dehumidification systems to expand that range all the way down to 5% RH. A new thermoelectric heating and cooling system improves the chambers temperature range to a wide 10ºC to 55ºC.
O­ffered in a variety of packages the 5504 is the ideal glovebox for small applications with critical environment requirements.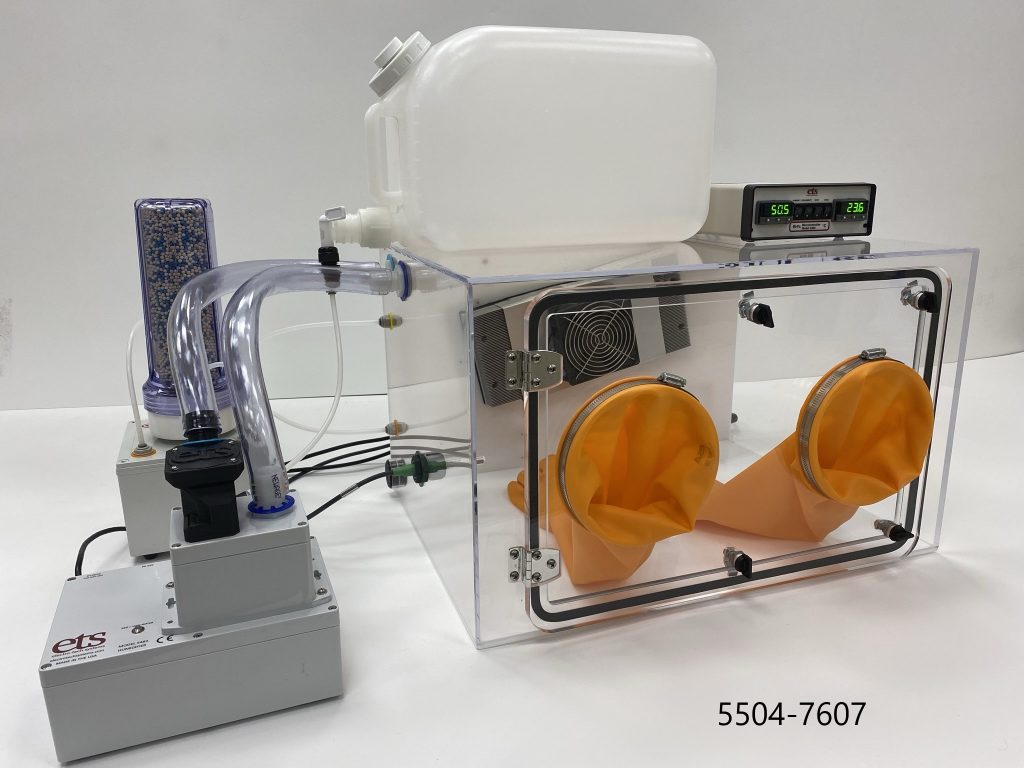 Back to News